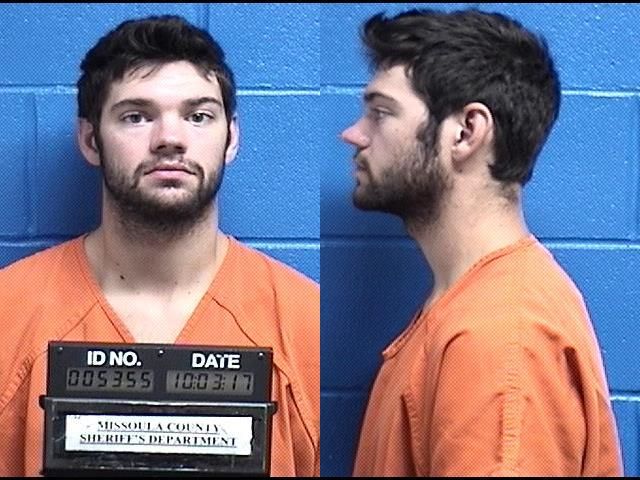 MISSOULA - A Seeley Lake man is charged with felony sexual intercourse without consent after someone reported a video of a sexual nature that they saw on Snapchat with the man and a 14-year-old girl.
Missoula County sheriff's deputies discovered several text messages on the girl's phone that alluded to sexual intercourse that occurred between the girl and 21-year-old Justin Robert Cahoon.
According to court documents, deputies who investigated the report witnessed Cahoon entering the victim's home.
He was arrested on Oct. 3 after being discovered by a Missoula County sheriff's deputy in the victim's bedroom closet, where he was told to hide when her guardians would check on her in her room, prosecutors state in court documents.
Cahoon was identified in the Snapchat video because of scratches that were seen on his back by the person who reported the video, that were consistent with scratches that deputies discovered on his back when they spoke with him.
Prosecutors say the girl was interviewed by First Step and denied having a sexual relationship with Cahoon.
Cahoon is being held in the Missoula County Jail on a $50,000 bond.
His next appearance is on Oct. 19.