The Montana Department of Environmental Quality (DEQ) has scheduled four public meetings for the Black Butte copper project.
The Black Butte copper project is a proposed underground mine that would be located in Meagher County north of White Sulphur Springs.
The DEQ is currently in the scoping period of the project's environmental impact statement (EIS).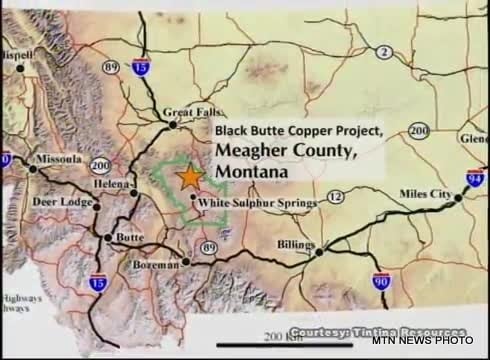 The scoping meetings allow interested parties including federal, state, and local governments, the public, and other groups to identify possible impacts from the proposed mine.
The input will be used to guide the EIS, which will help determine whether additional permits would be needed for the proposed underground mine.
The scoping period began on October 2 and goes through November 16.
Public meetings are planned in Great Falls at the Civic Center on October 30, in White Sulphur Springs in the high school gym on November 1, in Helena at the Radisson Colonial Hotel on November 6, and at the Park County High School gym in Livingston on November 7.
All of the meetings will begin at 6 p.m.
Comments can also be submitted electronically through the DEQ website.