KALISPELL - An Israeli wheelchair wheel company has been touring the United States to talk with people who have been using their product.
Reporter Jack Ginsburg talked with Softwheel representatives when they came to the Flathead Valley to learn more about the new technology.
The concept for this new type of wheelchair wheel came from an Israeli farmer, Gilad Wolf, who spent 18 months is a wheelchair after a car accident.
Eyal Kaplan, the head of marketing at Softwheel, says Wolf had trouble maneuvering around his farm and found the chair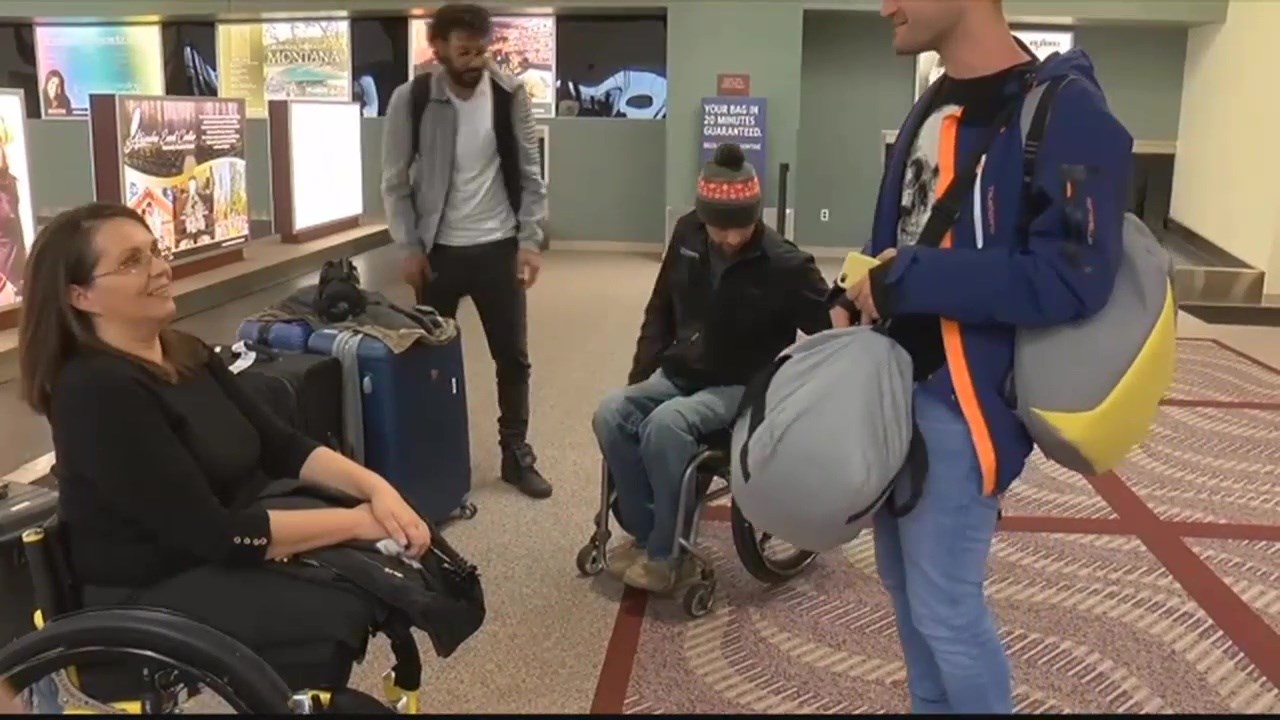 uncomfortable.
"Because he is a farmer and his farm is not that well paved, he couldn't understand why people in wheelchairs get so much pressure to their backs by going on unpaved terrains, so he decided he wanted to change that," Kaplan explained.
Wolf's idea came to life just a year ago as the first Softwheels were produced and distributed around the nation.
The Softwheel got rid of the old spoke and rim wheel and replaced it with a suspension system that uses shock absorbers to create a more comfortable experience.
Kim Barreda and David Poole have been using the wheels since they came out. Barreda says a lot of the time in Montana you have to deal with ice on the sidewalk and says the way the wheels handle that is what sets them apart.
"When you hit one of those chicken heads, or any like that -- a little pile of ice on the sidewalk -- it actually absorbs those bumps for you it gives you a smoother ride," Barreda said. "And it's a lot quieter as well you don't end up with the shopping cart sound that you usually get from your wheels on the front."
Poole echoed Barreda's thoughts about how the wheels handle more rugged terrain.
"Not all the time will you have a smooth road wherever you got to go, so any kind of suspension helps. Also, when you are going up curves it keeps traction on the curb or if you are going down it keeps you from bouncing out of your wheelchair," Poole said.