GREAT FALLS - In August, Hurricane Harvey hit the Houston area with record rain fall, devastating the huge metro area and beyond.
Over the Labor Day weekend, Heidi Agustin-Dominguez told David Geaney that she wanted to drive down to Texas to help those affected by the Hurricane. Geaney says that's when the planning began.
"Colonel Jose Rivera Hernandez, our commander, was extremely open to the idea," Geaney said.
Geaney and Agustin-Dominguez are a part of the 819th RED HORSE unit at Malmstrom Air Force Base.
They decided to invite a few more people from their squadron to join them.
"Heidi and I chose the team based off logistics experience. There was Gregory Callaham, Billy Suai and Paul Brooks," Geaney said.
They left Montana on Sept.16 and arrived in Houston after three days of driving. They learned they would be working in a warehouse.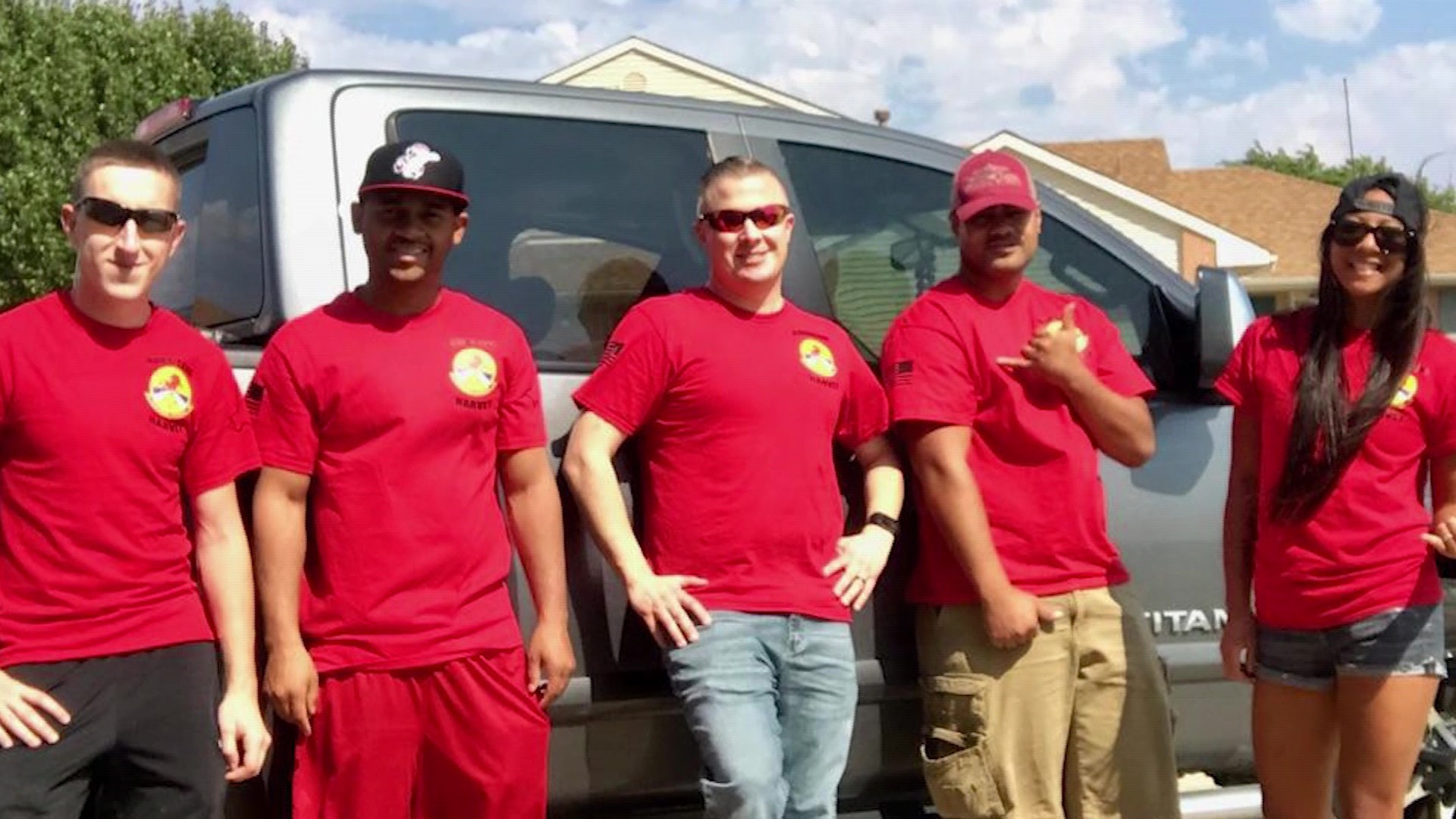 "This was ideal because that is one of the things that we do in the military. We started driving forklifts and slowly started making improvements," Geaney said.
Agustin-Dominguez and Brooks specialize in warehouse management and inventory and distribution. They were able to streamline the loading process and make sure everything was safe and efficient.
"Brad Kieserman, who is the vice president of Red Cross disaster services, he made a surprise visit down to the warehouse. After we walked him through the process of some of the things that we were doing, he told us that he wanted that to be the new model for the Red Cross," Geaney said.
While the group was in Houston, they helped deliver 1.62 million pounds of supplies in a 90-mile radius.
Geaney says one of the most rewarding aspects of being down there is going out to drop off the supplies in the community.
"You can see how appreciative everyone was. How devastated their whole communities were. To be able to give them water, gloves, hand sanitizer, bleach or whatever they needed. It was so rewarding," Geaney said.
Geaney says the training and experience the group received from the Air Force were invaluable during their month in Texas.