The Salvation Army Red Kettle Campaign started in 1891 in Oakland. Since 1997, the Red Kettle Kickoff has been part of halftime in Dallas at the Cowboys annual Thanksgiving day game. The Billings campaign started at Scheel's on Saturday.
Mayor Tom Hanel read a proclamation from the city of Billings. Former Mayor Chuck Tooley and Mayor-elect Bill Cole were also part of the festivities.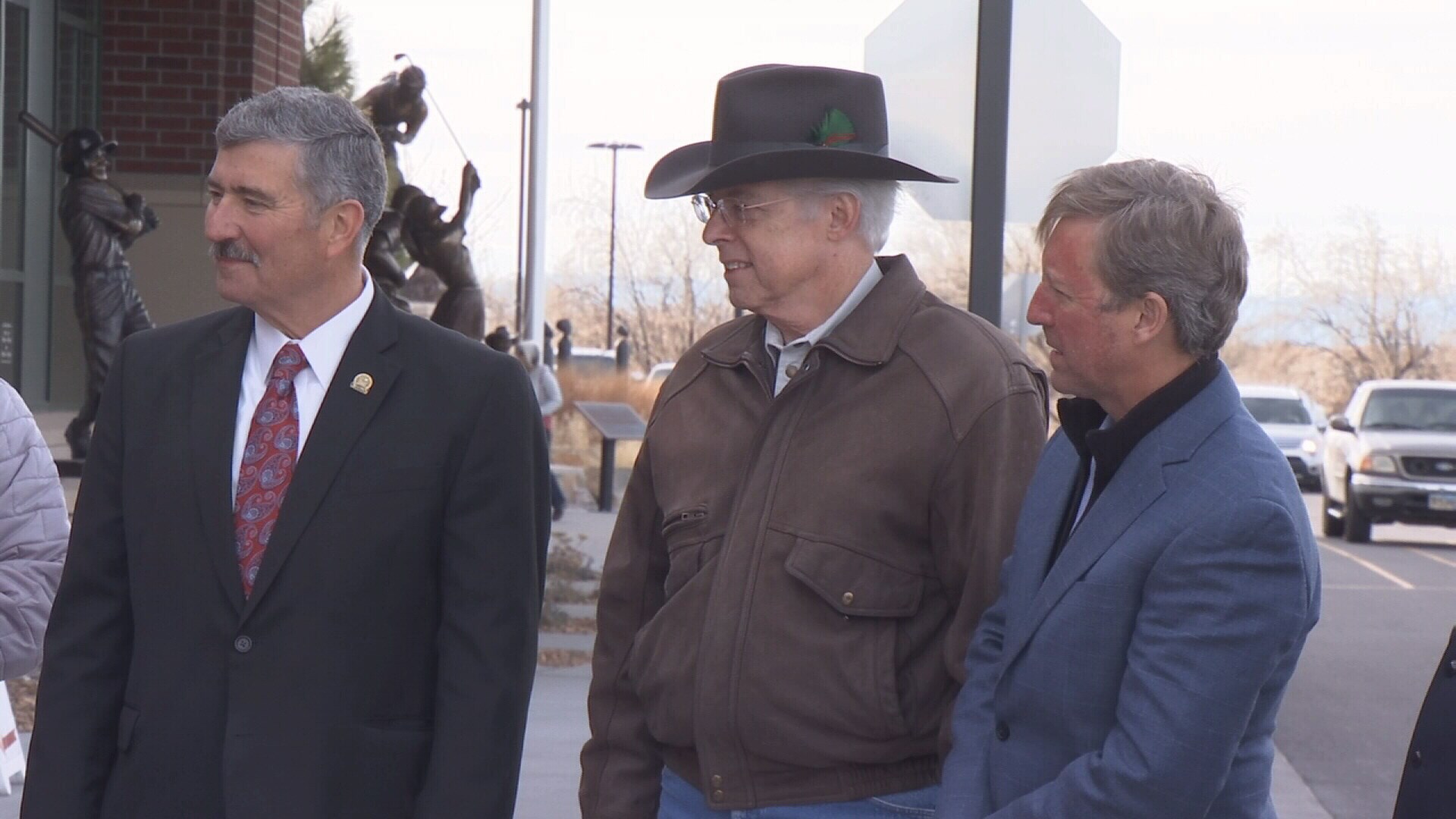 Tom Hanel, Chuck Tooley and Bill Cole (Q2 News photo)
"This is a nice convivial atmosphere," Tooley said.
"There's nothing that sings Christmas more than the Salvation Army bells," said Cole, who takes office at the first meeting in January.
The Red Kettle Campaign is the Salvation Army's biggest fund raiser in Billings. An anonymous donor will match every dollar collected on the first day, up to $55,000. Robin Hanel, the Mayor's wife, put in the ceremonial first donation.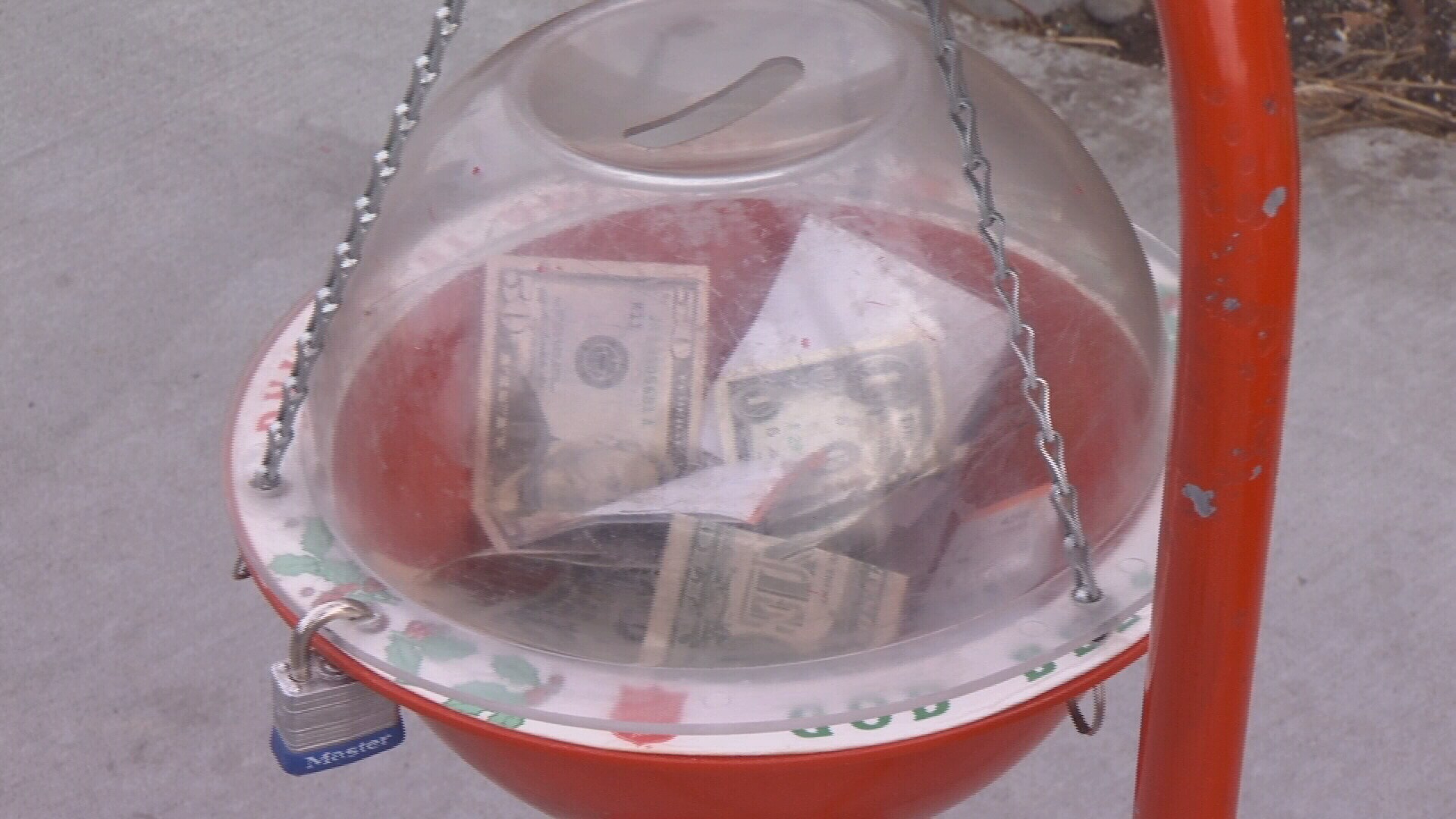 (Q2 News photo)
"What they do for those that are less than fortunate in helping out not only our military men and women but families for many years," Hanel said. "Not only providing them with the warmth and the shelter, but what they do for each of our communities in a time of need is remarkable. It shows that much more support for the salvation army."
"This has been a hand and hand effort between city government and salvation army for decades," said Tooley. "It's important in their work to serve the needs of homeless people of people who are in a bad point in their lives."
"An important part of the Mayor's position is to let the people know what's going on in their community and sing the praises of people like the salvation army who are doing so much for our community," Cole said.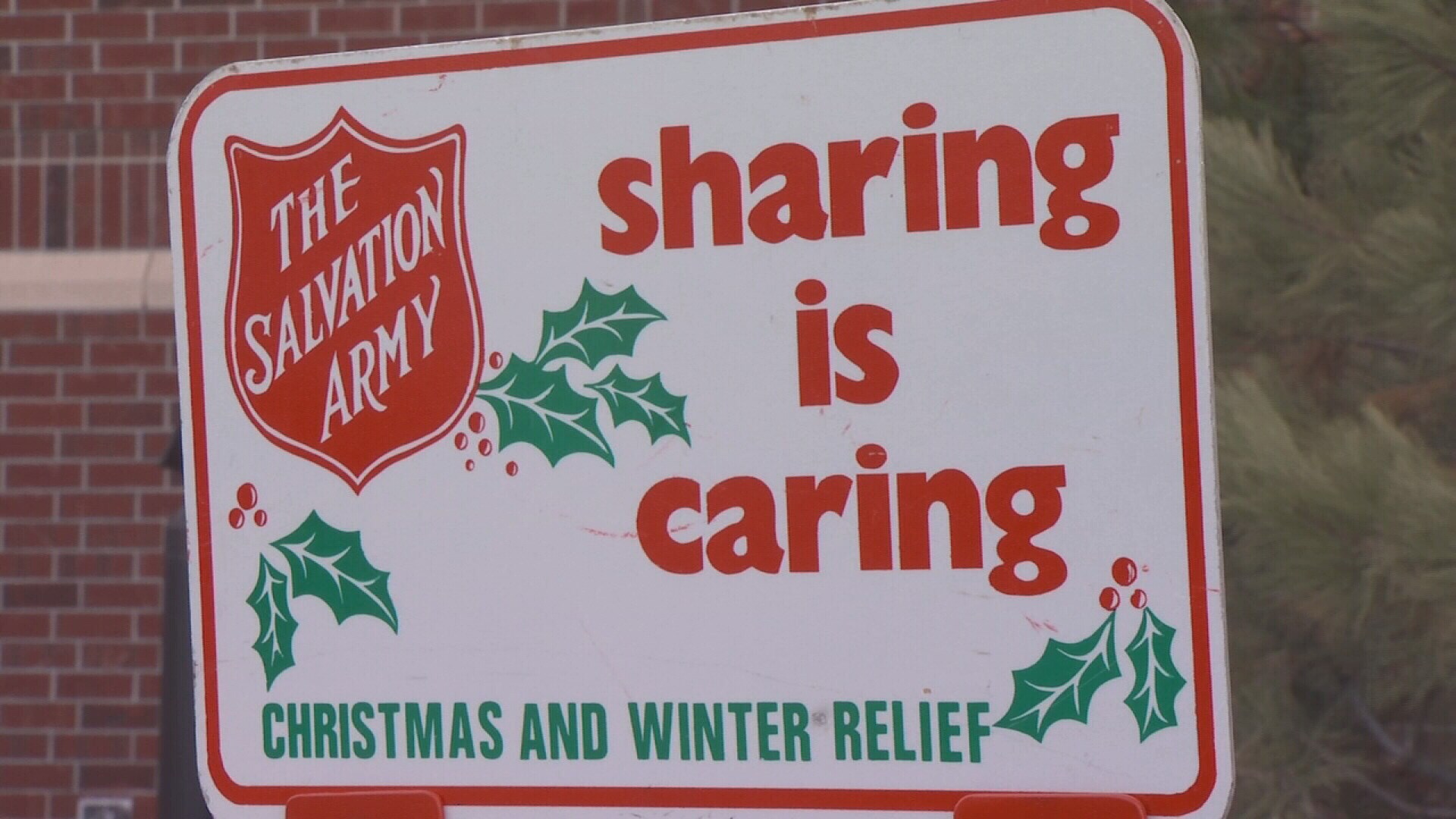 "Wherever they are, the needs are, the Salvation Army is there to meet those needs (of those) that are struggling and help those to stabliize their lives," said Lt. Tim Simeroth of the Salvation Army.
Yellowstone County Commissioner Denis Pitman and Clerk and Recorder Jeff Martin also attended.