Firefighters from across Great Falls hung up their helmets as they helped stuff about 130 pounds of peppers for the annual Christmas Stroll on Friday.
Their plan is to sell the peppers and donate all the proceeds to Paul's Holiday Wish, a foundation close to their heart.
"It's awesome because we named this Paul's Holiday Wish to keep his memory going, a lot of these young guys don't know who Paul was."
Paul Erickson died at the age of 33 in a Mercy Flight crash in 2007. In addition to Paul, two other people died in the crash near Belgrade: Vince Kirol, the pilot; and Darcy Dengel, a nurse.
He was a member of the Great Falls Fire Rescue family, and known to many as a generous guy.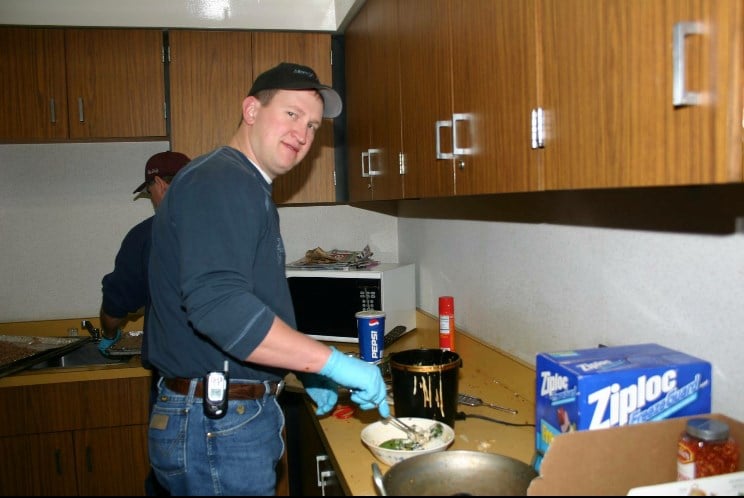 "Paul was an awesome guy, he was always caring. He would have been right in there with us today stuffing those peppers," said Great Falls Firefighters Local 8 President David Van Son.
"Christmas time was one of his big things; he always enjoyed doing that, we always do a shop for the kids in the hospital and all that," Chris Newman, Great Falls Fire Engineer, said.
So every year, the proceeds benefit local families during the holiday season.
"We go out and shop for a family with the local school and we get all the names through them. We go out and buy them a Christmas dinner and gifts," Newman said.
This year they were able to partner with Josh Huestis from the Oklahoma Thunder NBA team. Huestis will match all the proceeds raised on Friday; that money will double the amount of families the fire department can help.
Although the peppers have always been a Great Falls Fire Rescue tradition, Paul's Holiday Wish was the perfect way to remember Paul Erickson.
"I have pictures on my computer stuffing peppers and I think those guys who knew him see those images when we're doing that today, so it's pretty cool," Van Son said, "He wouldn't want us to name it after him actually. You know, he had a charismatic smile that was just awesome."
If you would like to donate to Paul's Holiday Wish contact Great Falls Fire Rescue and any station can help you do so.