The two people involved in a high-speed chase from Missoula to north of St. Ignatius on Wednesday have been identified as Alta Littlelight-Threefingers, 34 years old; and Roishell St. Dennis, 27.
Lake County Sheriff Don Bell released their names on Thursday morning.
According to Sheriff Bell, Littlelight-Threefingers was the driver, and St. Dennis was the passenger. He says that St. Dennis is on felony probation on charges of robbery and assault with a weapon, and has a Missoula address. According to the Montana Department of Corrections, Littlelight-Threefingers has convictions in Big Horn County and Yellowstone County for criminal endangerment, felony DUI, and escape.
The car involved in the chase was stolen in Billings on November 14, according to Sheriff Bell.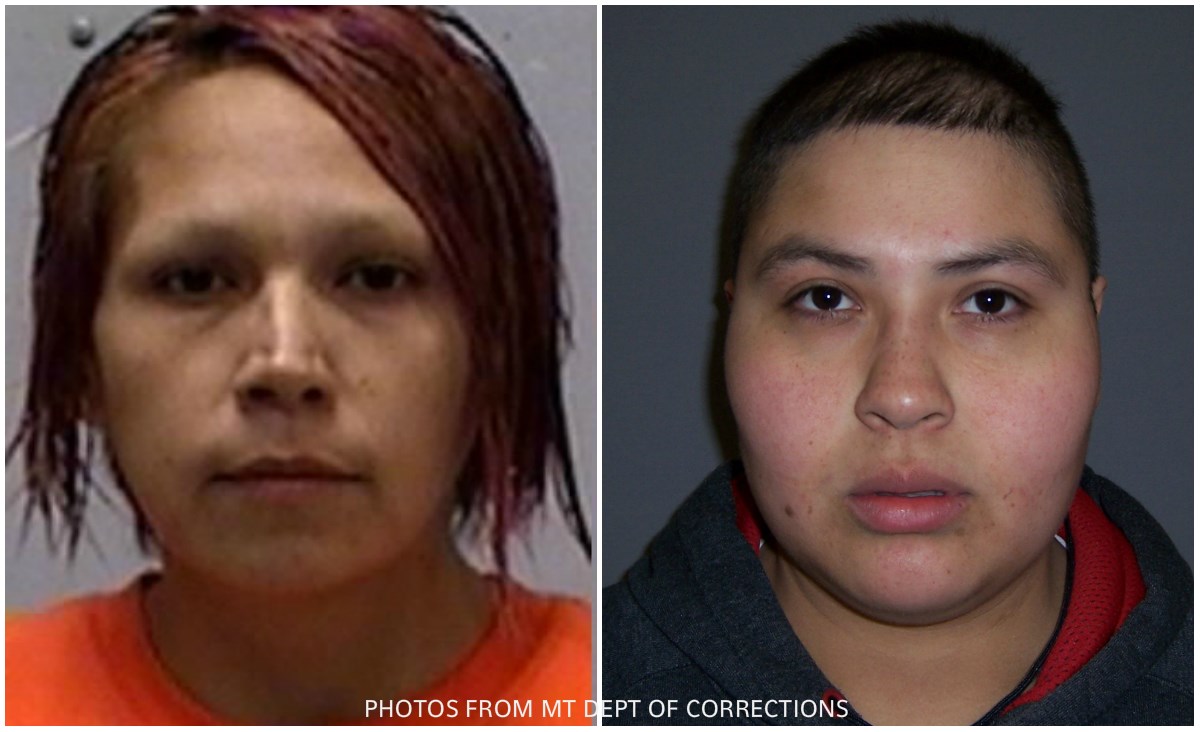 Just before noon on Wednesday, Missoula police officers attempted to pull over a black Ford Taurus that was seen driving recklessly around residential neighborhood. The driver sped away, heading west on I-90 and turning north on US Highway 93 toward Lake County, reaching speeds between 85 and 90 miles per hour.
Sheriff Bell says that after police requested assistance from his office and Flathead Tribal Police, officers called off the chase near Arlee in order to try and stop the vehicle using stop sticks.
A Tribal Officer later noticed the car passing in a no-passing zone near North Valley Drive and began following the car heading north on Highway 93, before turning east onto graveled side roads north of St. Ignatius.
Once the chase hit Eagle Pass trail in the Ninepipes area, Bell says the passenger drew a pistol and fired at the officers.
The vehicle then stopped on Eagle Pass trail where officers fired shots at the suspects before they surrendered.
Nobody was injured in the incident.
The women are currently in custody in the Lake County jail as the investigation continues