MISSOULA – The Missoula County Sheriff's Office has identified the woman who was killed in a Sunday morning hit-and-run crash.
The victim was identified as 22-year-old Rebecca Grace Romero of Stockton, Calif. She graduated from the University of Montana this spring.
She was found by officers and emergency responders in the middle of Phillips Street at around 2:30 a.m. Sunday. It looked as though Romero had been hit by a vehicle and left in the road.
The Montana Highway Patrol and accident investigators were then called to the scene.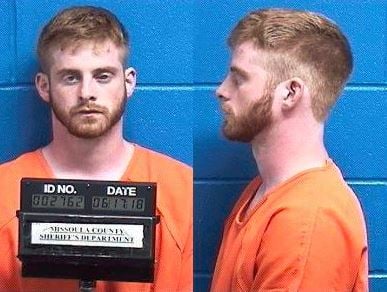 Police say an investigation is still ongoing, but 26-year-old Daniel Grady has been arrested and faces possible charges of felony negligent homicide and failure to remain at the scene.
He is being held in Missoula County Jail and is scheduled to appear in court on Tuesday.
Romero's father issued a statement, saying his daughter was set to enter basic training with the Montana National Guard on Aug. 1.
"We have so few words to describe our feelings of having her life ended so needlessly," Romero said. "We are also saddened for the 26 year old driver and his passengers who lives are also changed forever. All we can say to them right now is this…We hope you have a chance to have daughters in your lives. We hope you get the opportunity to raise them experiencing the joy, hurts, and love that goes into guiding them to be fantastic people who love the world around them. Only then, will you understand what we have lost with Rebecca's death."