[youtube https://www.youtube.com/watch?v=nQMnQ7cAeMk?rel=0&showinfo=0]
BILLINGS – A large rock slide Tuesday evening damaged a Billings residence and crushed a vehicle.
Sgt. Nate West said officers and firefighters responded at about 9:45 p.m. to Mountain View Boulevard where a large chunk of rock fell from the Rims and slid down into the road.
The upper portion of Mountain View Boulevard was blocked by the rock slide, West said in a press release.
Utilities were damaged and a garage sustained substantial damage.
Sheri Lee, the owner of the damaged property, told Q2 News that her Chevrolet Suburban was crushed by the rock slide and her garage damaged, but she and her pets were not injured. Lee operates Rez Dog Rescue, a shelter for homeless dogs.
A damage estimate was not immediately available.
(Photos in image gallery above taken by John Ojeda)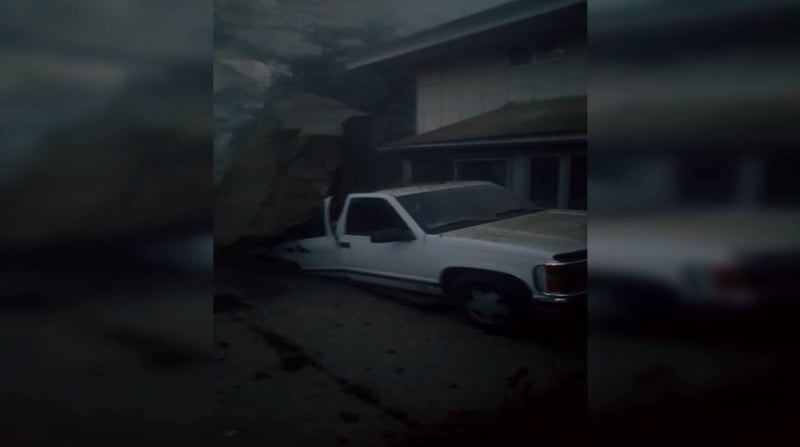 Sheri Lee took this photo of the damage at her home on Mountain View Boulevard caused by a large rock slide late Tuesday.