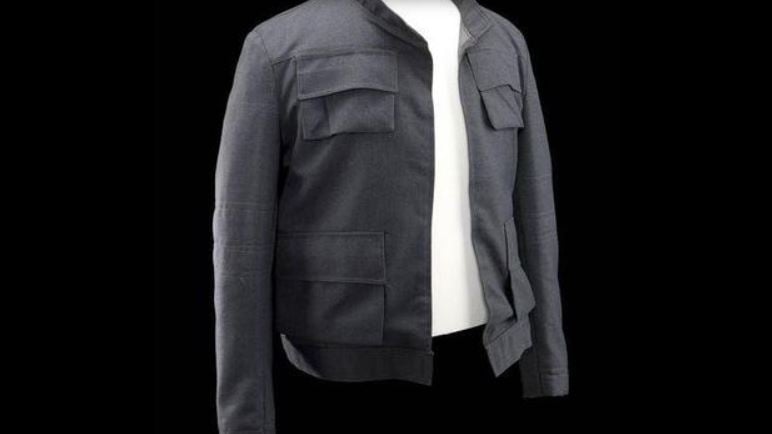 (The jacket Harrison Ford wore as Han Solo in "The Empire Strikes Back." / PROP SHOP)
Looking for just the right jacket to wear to the next Star Wars convention? A British outfit called the Prop Shop may be able to set you up, so long as you've got lots of cash to spare.
The jacket worn by Harrison Ford as Han Solo in the Star Wars film "The Empire Strikes Back" could net more than a million dollars in an auction of rare film and TV memorabilia next month.
The Han Solo jacket is the priciest item being sold, with the second being the fedora worn by Ford as Indiana Jones in "Raiders of the Lost Ark," which is expected to go for $397,000.
(Fedora worn by Indiana Jones, played by Harrison Ford, in "Raiders of the Lost Ark." / PROP SHOP)
If Michael J. Fox and the movie "Back to the Future II" is more your thing, Marty McFly's hoverboard is expected to garner between $39,000 to $66,000, while the corset worn by Michelle Pfeiffer as Catwoman in "Batman Returns" is a relative bargain, with projected bidding of $3,000 to $6,000.
(The "hoverboard" used by Michael J. Fox in "Back to the Future II." / PROP SHOP)
All told, more than 600 items valued at more than $4.6 million are slated to be the auction block at the Prop Store's annual sale on Sept. 20 in London.
The event will follow a preview exhibit open to the public at London's BFI Imax theater Sept. 6-20. Bids can also be made online, as the auction will be live streamed.