UPDATE - 6:55 p.m. - July 10, 2023
THOMPSON FALLS - The Sanders County Sheriff's Office reports that homicide suspect and escapee Chadwick Shane Mobley is in custody.
According to a Facebook post, Sanders County deputies, Sanders County Sheriff Shawn Fielders, Plains police officer Geenen, deputies Eric Pfleger and Lanny Hensley and Detective Ethan Harvey, arrested Mobley.
Mobley was taken into custody shortly after 6 p.m. Monday after being located out on River Road West in Plains.
---
(fifth report: 5:21 p.m. - July 10, 2023)
PLAINS - Sanders County Sheriff Shawn Fielders reports a homicide suspect is still at large as of Monday afternoon.
According to a social media post, Fielders says it is unknown if Chadwick Shane Mobley is still in Sanders County.
Below is the statement from the Sanders County Sheriff's Facebook page:
Chadwick Shane Mobley! He is still on the loose. It is unknown if he is still in Sanders County or not. Deputies,

Deputies, Officers and MHP followed up on approximately 70-80 tips and, possible sightings since their first Facebook post Sunday.

Deputies and other law enforcement have been working extra hours and on days off. We are working as hard as we can to ensure safety for you all. All while still handling our calls for service.

The Sanders County Sheriff's Office has been working with and staying in contact with Michigan law enforcement, Utah law enforcement, US Marshals, and the FBI on this matter.

We have been offered resources and more boots on the ground by the FBI Fugitive Task Force so you may see them around and working with us.

We also have had and will continue to get assistance from Border Patrol, Forest Service LE, Fish and Game LE, and all LE Agencies within Sanders County.

We also got some assistance from Plains Fire Department to watch areas or roadways and they launched jet skis to watch the river banks.

We would like to make it clear that Lincoln County Sheriff's Office and Sanders County Sheriff's Office were not involved in this transport. It was a private contracted transport that he escaped from.

It however is, the LE of Sanders County and other agencies that must search and try to find this man to protect the residents and visiting public.

For those that have asked about Town Pump footage it has been obtained and viewed. Due to ongoing investigation, it can not be shown or viewed by the public. Numerous details cannot be released due to the ongoing investigation into the escape.

Many have asked about the fact of why he was wearing street clothing. The reason being it's not uncommon for contracted transport to take people in street clothing and they use their own restraints. Some, not all will provide their own transport clothing for the person in custody.

Again, please lock up everything. Take guns out of vehicles, and remove keys from vehicles. Remove keys from boats, four-wheelers, motorcycles, etc. Let's not give him an easy way out let's catch him.

Please check around your property and make sure all vehicles, docked boats, kayaks and anything else that can be a form of transport is accounted for. If it's gone please report it! If it's not gone please try to secure it best you can.

Do not answer your door unless you can identify who is on the other side. Make sure your kids are aware.

Check on neighbors and elderly make sure they are okay. Also, if someone has not shown up to work and is always there, and you can't reach them by phone or something feels amiss, try friends or family. If you still can't reach them contact us.

If you see the man pictured do not approach, consider him dangerous, call 911. If you see suspicious activity or aren't sure please call 911.

Please be safe. Know we are out there and searching, and working tirelessly. Thank you for your help keep it up!
---
(fourth report: 7:35 a.m. - July 10, 2023)
PLAINS - The Sanders County Sheriff's Office reports on social media that as of Monday morning, there are no new updates on escapee Chadwick Shane Mobley. He is still at large.
---
(third report: 6:53 p.m. - July 9, 2023)
PLAINS - The Sanders County Sheriff's Office is urging residents in the area to not approach escapee Chadwick Shane Mobley and to call 911 if they see him in the area.
The Sheriff's Office is also asking residents to not open doors to cries for help until they can see the person to know if it is safe. Anyone with questions about who may be knocking, call 911.
Law enforcement also advises that if there are children that are at home alone, make sure they understand to not open the door unless it's someone they know. Officials are also asking that children know their address in case they need to call 911.
Anyone who hears or sees anything suspicious call in and report to 911.
The Sanders County Sheriff's Office is also asking to make sure camera systems or alarm systems are on and ready to go. They are also asking for residents to make sure that if there are any additional items that might be vulnerable, they be secured.
---
(second report: 4:44 p.m. - July 9, 2023)
The Sanders County Sheriff's Office is asking for asking anyone in the vicinity of the Plains Town Pump and surrounding areas, to check their Ring cameras, and security cameras at businesses and residences.
The Sheriff's Office is asking for footage between about 9:30 a.m. and 11:30 am on Sunday.
Please contact the Sanders County Sheriff's Office Deputy Timothy Kelly at 406-827-3584 ext. 3 or email Deputy Kelly directly with the footage or information directly to tkelly@co.sanders.mt.us
Below is an updated mug shot of Chadwick Shane Mobley.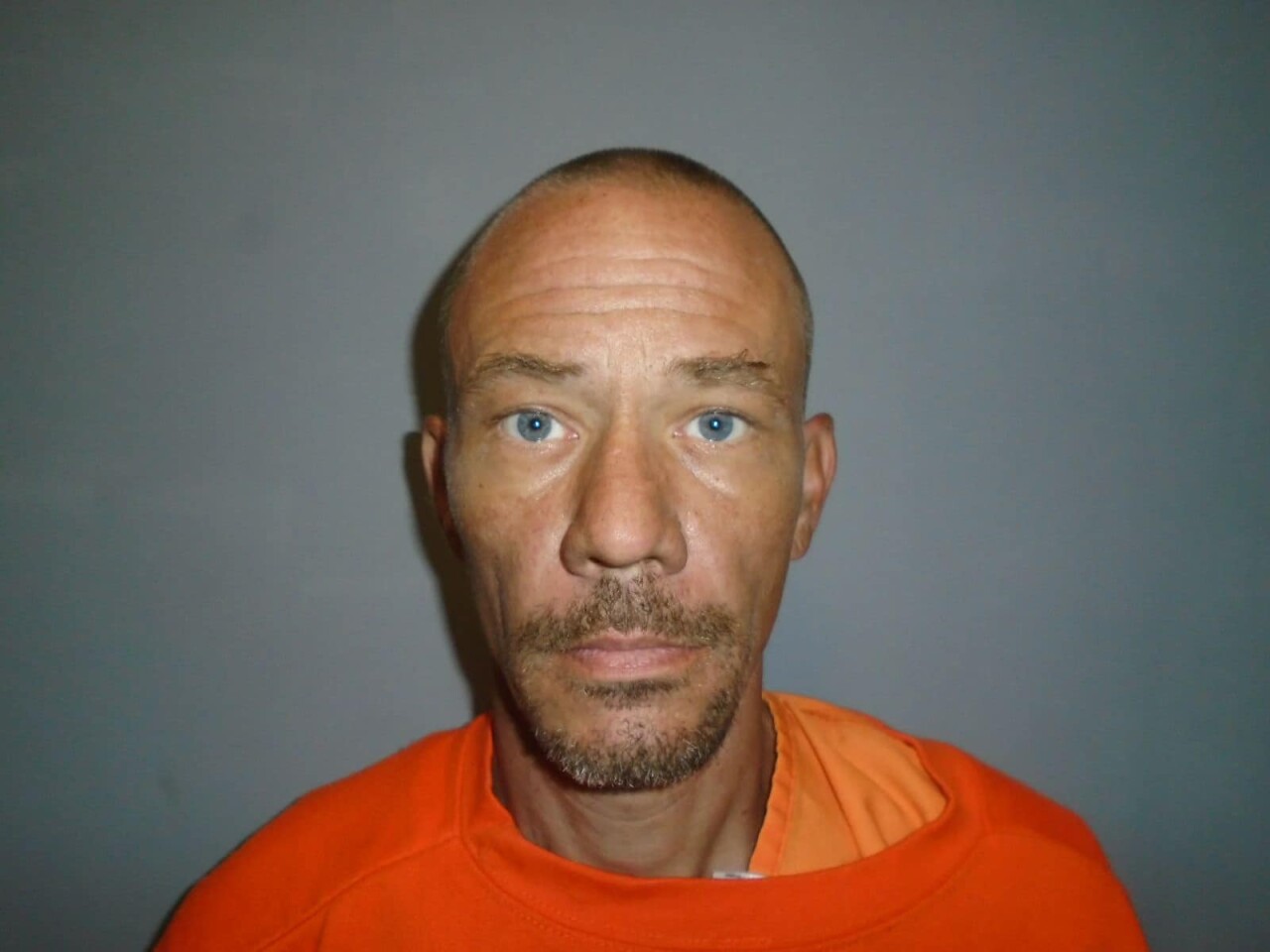 ---
(first report: 4:48 p.m. - July 9, 2023)
PLAINS- During a transport from a neighboring county, a homicide suspect escaped in Sanders County at the Town Pump in Plains.
The Sanders County Sheriff's Office is advising that all residents in the area lock their vehicles and be on the lookout for 42-year-old Chadwick Shane Mobley.
He was last seen wearing a light-colored shirt, camo pants, a baseball cap, boots, and a black coat. He is 6 feet tall and 150 pounds
Mobley was able to remove his handcuffs as well as the ankle shackles and then run.
At this time there is an ongoing search for Mobley, but the search efforts have been unsuccessful so far.
The Sanders County Sheriff's Office urges those in the area to lock homes, garages and vehicles.
Anyone who sees anything suspicious is asked to call 911.